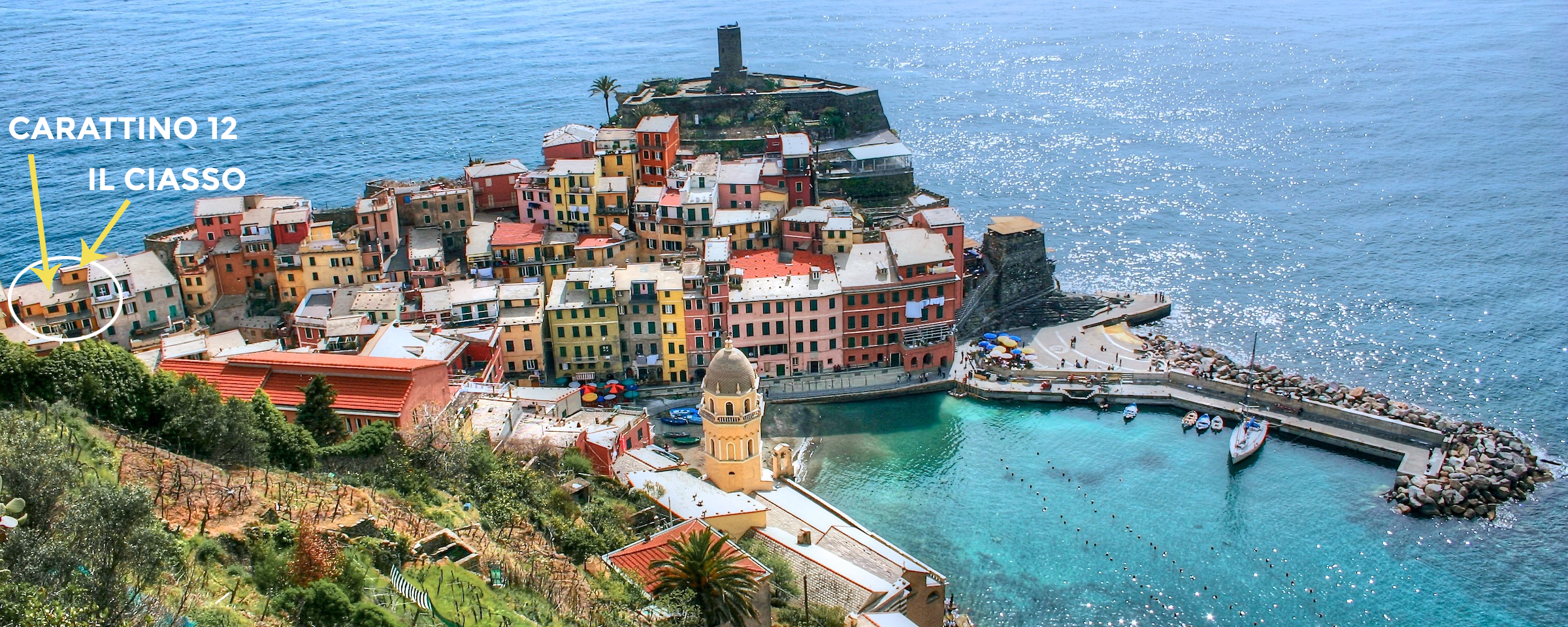 Q. Where are the apartments located in Vernazza?
Carattino 12 and Il Ciassò are in the center of Vernazza directly over the sea, located up and away from the crowds in a tucked-away location where you will enjoy tranquillity.
You walk out the front door, down about two flights of stairs and you are on the main street via Roma. From there, a five-minute walk takes you to the train station, Piazza Marconi, and Vernazza's harbor and pier (where you can take a ferry boat or meet a private boat tour).
If you want to hike, it is easy: walk uphill on our caruggio (narrow medieval lanes) to reach the trail head to Corniglia or walk downhill, cross the street and uphill to reach the trail head to Monterosso.
Q. What is the best way to get to Vernazza?
We suggest arriving by train because Vernazza is a car-free village. Ruth can suggest:
the best train options for your arrival and departure or
best parking options if you arrive by car or
a car service.
We want your vacation to be stress-free, so just ask and we will be happy to help you.