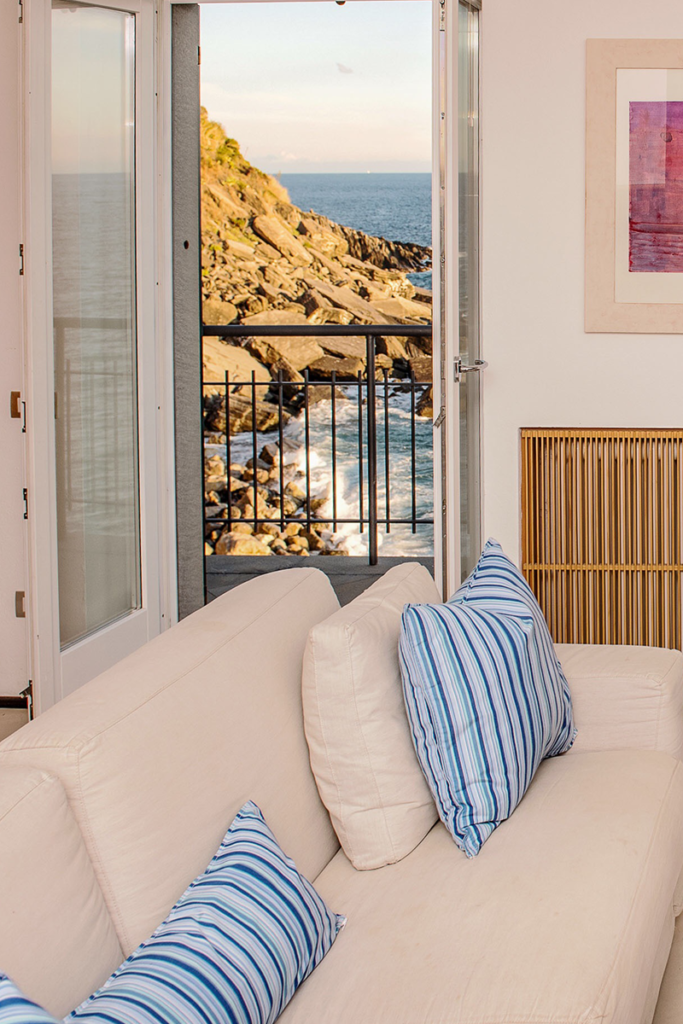 Ciao!
I missed the train to Portofino. There I was, an American traveler sitting on the pier in Vernazza writing postcards, waiting for the train, when I looked up and smiled at the Italian guy reading a book and smiling at me.
Little did I know that a chance encounter with Cristiano in 1995 would change my life. I moved to Italy, we got married and we are blessed to be raising our two children in this magical little corner of the world.
I am Ruth, a New Yorker and dual Italian citizen, living in Italy for 25 years with my Italian husband Cristiano. I am the co-Founder and President of non-profit Save Vernazza and a founding member of the tourism board VisitVernazza. I am currently studying to become a sommelier to better appreciate and communicate Cinque Terre wines from this beautiful, fragile territory.
Cristiano is an Italian entrepreneur, sommelier and boat captain who has spent his life in Vernazza.
Together, we have lovingly renovated and furnished our two apartments with renowned Milanese architects Gianfranco Frattini and Roberto Rosada.
Once upon a time, we spent all of our time in Vernazza. As our children grow, they are busy with sports, activities and friends so we decided to welcome guests to our two apartments.
We hope you love your time here as much as we do.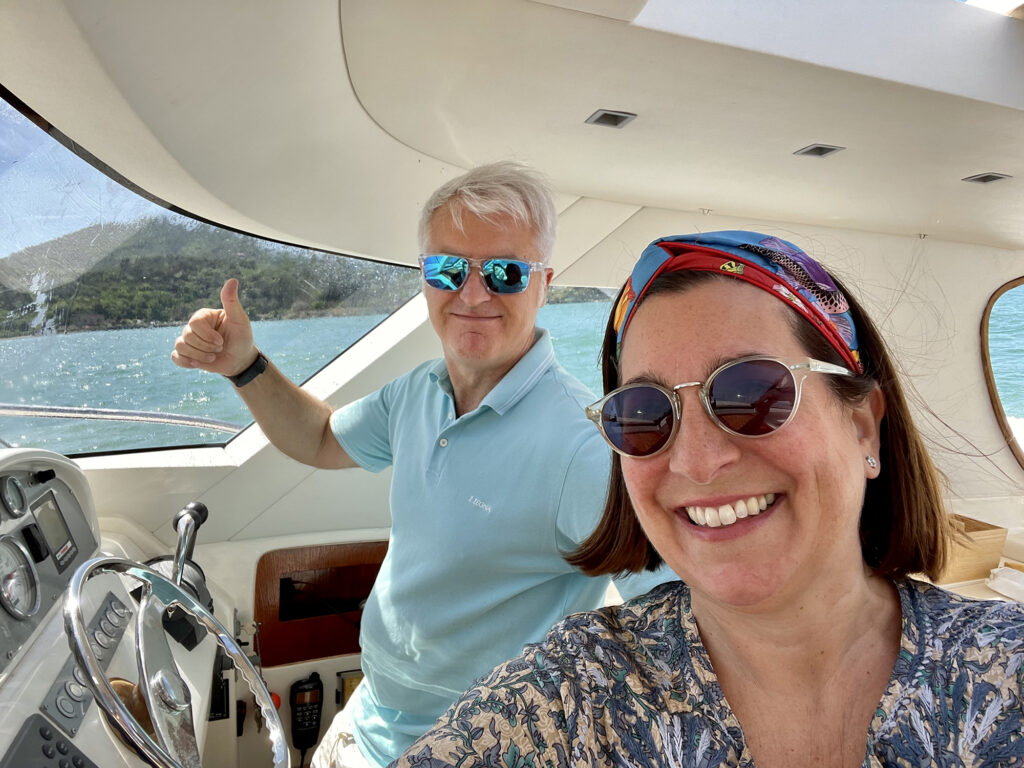 Our Mission
Our mission is to provide personalized hospitality to our guests in our beautiful, well-maintained homes in Vernazza.
Our hospitality means making you feel welcome and helping when needed so that you can enjoy a relaxing, fun and special vacation with your loved ones.
Our "Ruth's Guide to Cinque Terre" gives you our insider tips from restaurants to beaches to off-the-beaten-path hikes.
We love people and welcome families of all kinds.
Ruth & Cristiano