Tips for Travel to Cinque Terre Vacation with Young Children
The villages of the Cinque Terre are small enough to explore easily with children and enjoy the slow rhythms of Italian life.
Kids love Vernazza's piazza and the piazza in front of the Church of Santa Margherita d'Antiochia. Bring a ball! Enjoy an Aperitivo or a cappuccino while your child plays right in front of you.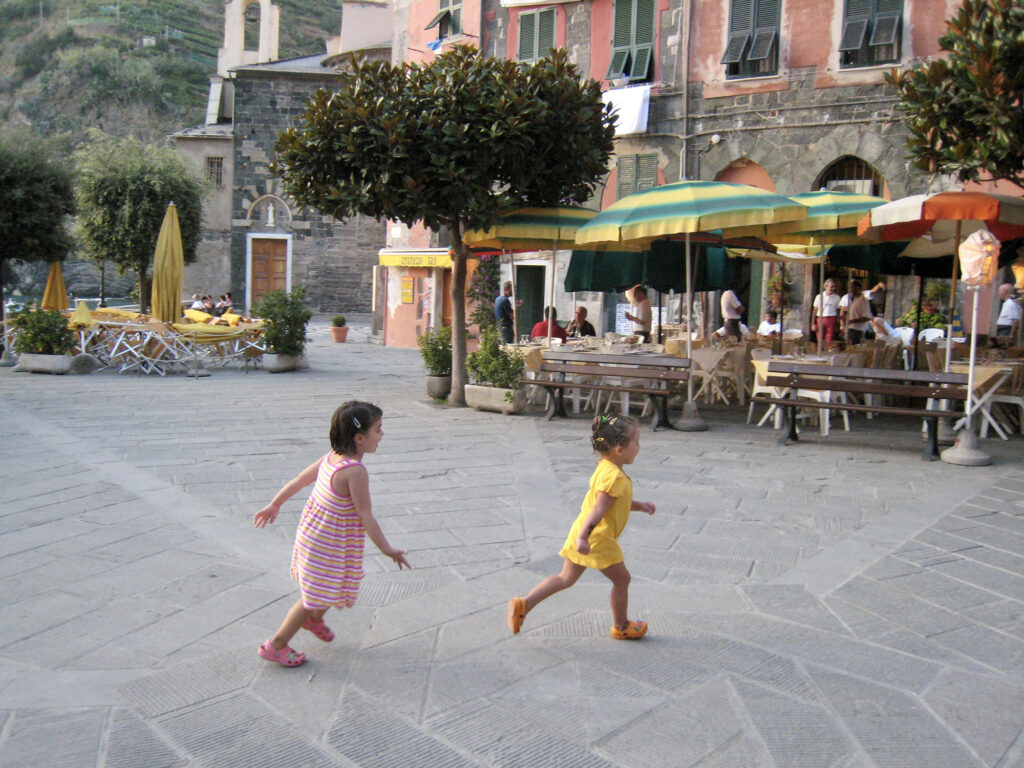 Each town has piazzas and spaces where kids can "roam free". Children might love taking the train from village to village or hopping on and off the ferry boats. Another good option is a private boat tour where you can go at your own pace with privacy for your family.
For fun, discover our playgrounds!
Vernazza has two "hidden" playgrounds: the closest to town is located near the train station. Pass under the train station (heading up the main street) and take the stairs on your left which lead up to the playground.
The second playground is located above the Town Hall, in an inner courtyard that leads to the Vernazza pre- and elementary school. You can continue up the stairs from the first playground, turn left and go into the Town Hall. Cross through the courtyard and take the stairs to a door that opens onto the playground yard in front of the school.
Manarola has a small playground located next to and above the Nessun Dorma restaurant at Punto Bonfiglio. Manarola's playground has the MOST amazing view of the Cinque Terre coastline and the public bathroom is located close by.
Take the minibus from Manarola to Volastra and play at the playground and soccer field next to the Madonna della Salute Sanctuary Church.
Monterosso, Levanto and Bonassola have great playgrounds, village centers…and beaches! Walk along the boardwalk.
Walk around the harbor in Vernazza for a chance to look for fish and, if you are lucky, you will find Vernazza kids hunting for octopus along the rocks below the Church.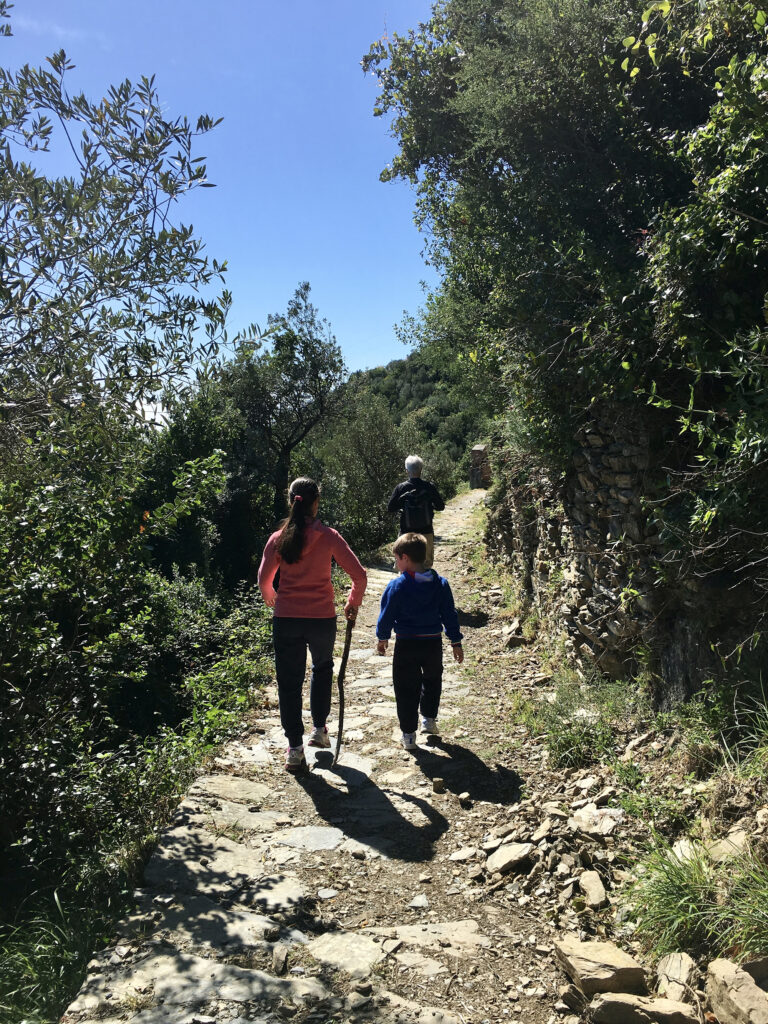 The Cinque Terre villages are fun to walk around with children. If you want to get out of the villages, I suggest the following hikes with young children:
Vernazza: Take the minibus to Reggio and hike back down (1-2 hours depending on little feet).
Framura: Take the train to Framura (from Vernazza, it is the 4th stop, after Monterosso, Levanto and Bonassola) and walk on the "Via del Mare" boardwalk that follows the undulating rhythm of the coastline.
You cannot go wrong eating focaccia, gelato, and pasta! If you have an adventurous eater, try fresh, fried anchovies (acciughe fritte). My kids LOVE them (we all do!). Another favorite is gnocchi with pesto.
My wish for the guests who stay in our two apartments is to provide ideas and guidance to give your family the recipe to create your own relaxing, fun family vacation.