Things to Do in Cinque Terre
Cinque Terre is a beautiful, fragile territory that will bewitch you. Swimming in the Mediterranean Sea will refresh your soul. Walking through the villages will engage your imagination. You can spend all day doing active, outdoor activities or relax in the sun with a good book. Do both or neither! The best part of a Cinque Terre vacation is that there is no pressure.
Even after 25 years living here, I still am discovering new things to do, people to meet and places to discover. Here are some of my favorite things to do in Cinque Terre:
Hike the trails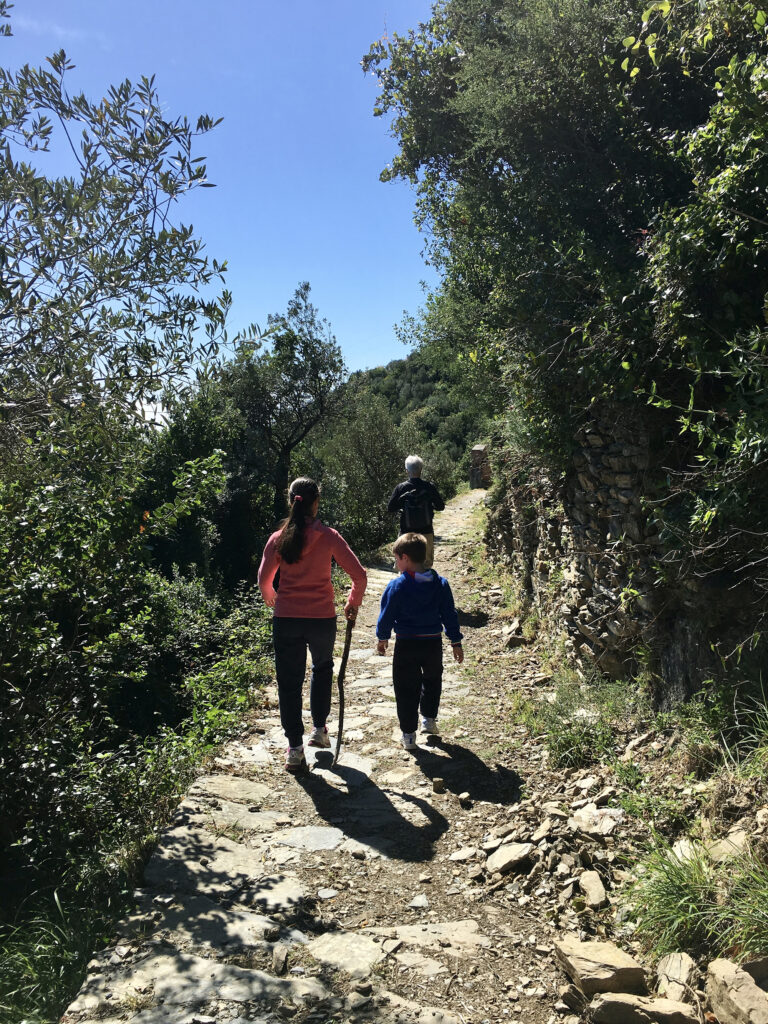 Vernazza to Reggio Sanctuary
Vernazza to Corniglia or take the train to Corniglia and hike back to Vernazza
Walk the seaside "Via del Mare" that hugs the coastline in Framura
Walk from Levanto to Monterosso
Explore the villages
Wander on the small lanes and narrow alleyways called "caruggi" to see interesting statues, carvings, and doorways as you marvel at the verticality of the houses
Swim in the sparkling turquoise Mediterranean Sea
Dive into the sea from "Ventegà", the pier where the ferry boat docks in Vernazza
Dive off the rocks around Manarola's marina
Spend the day on a lounger under an umbrella at a beach club in Monterosso, Levanto or Bonassola
Bike or walk the Levanto-Bonassola-Framura seaside promenade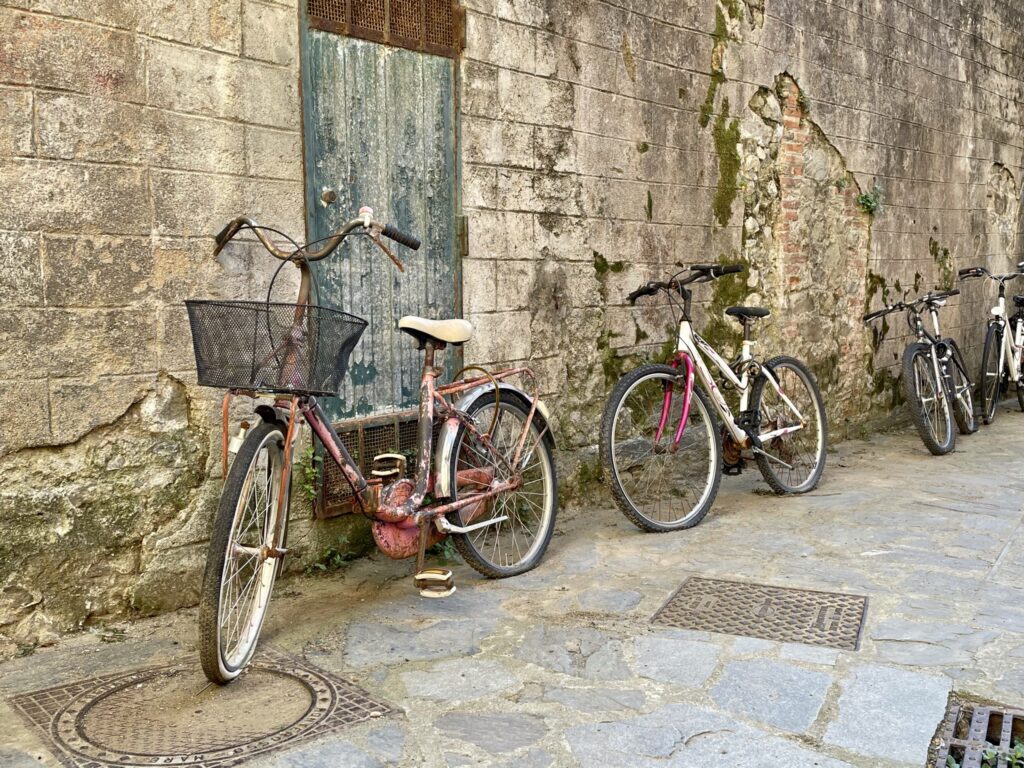 Visit Portovenere by ferry to see the Cinque Terre coastline and hike around Palmaria Island
Take a private boat tour to discover hidden coves, swim in the open water and see the entire Cinque Terre coastline from the water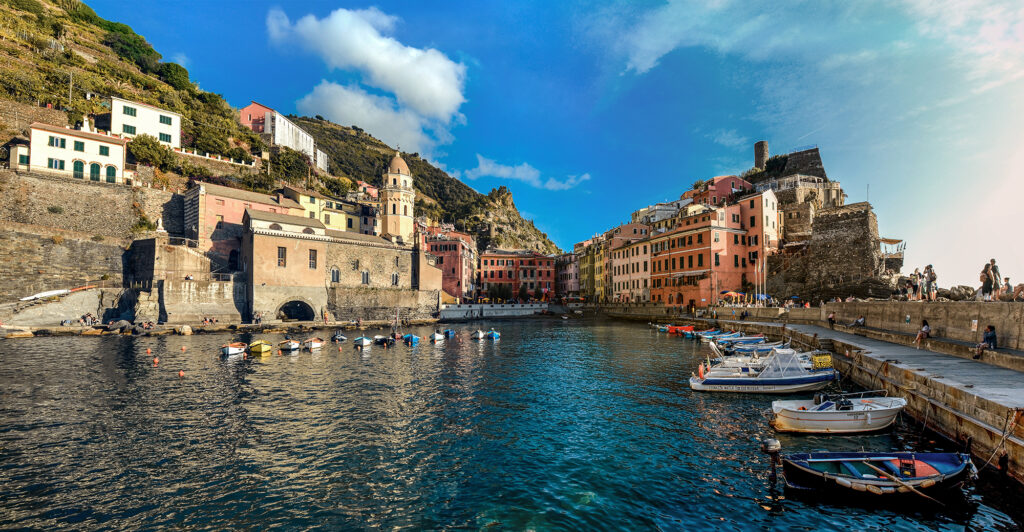 Eat the world's best pesto and anchovies
Drink Cinque Terre DOC White wine and Sciacchetrà to taste our territory
Try "Cheo" delicious white or red wines by Vernazza's only wine producer
Try "Prima Terra" white or red wine by Walter De Battè, a phenomenal wine maker
Try "Litan" Cinque Terre White wine for its intense color with dry mineral taste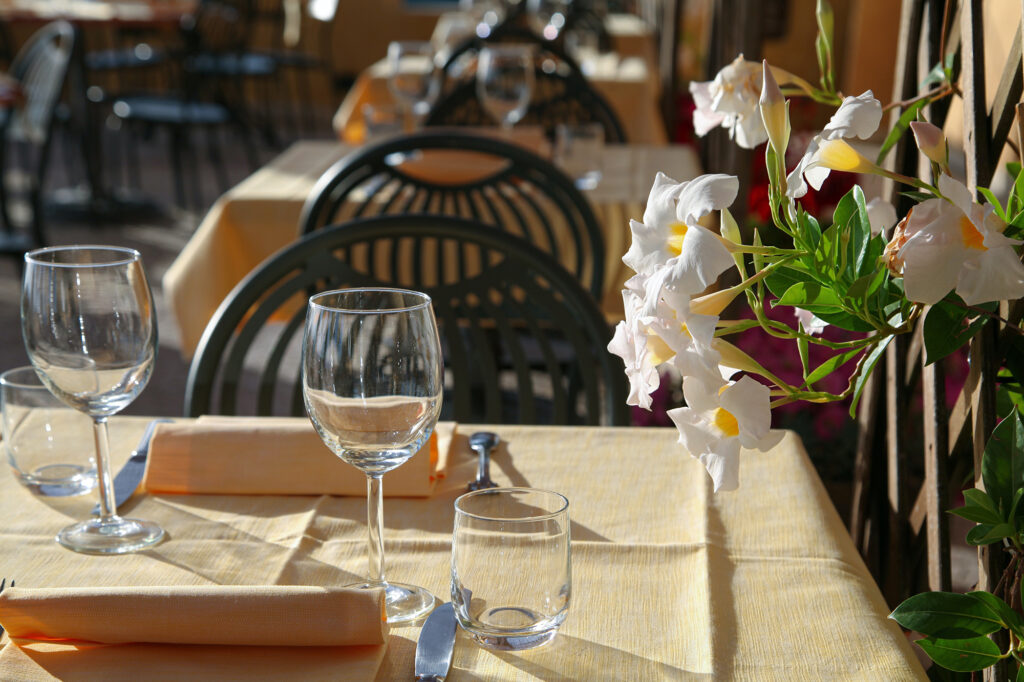 Do a Day Trip to explore La Spezia, Lucca, Carrara, Genova and San Fruttuoso and Portofino
If you stay at one of our two vacation rental properties in Vernazza, CARATTINO 12 and IL CIASSO,' you will receive the complete "Ruth's Guide to Cinque Terre" with all my tips and detailed recommendations to help you plan the best vacation.